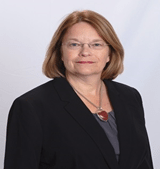 Pam Bowers has over 30 years nursing experience, having received her LPN in 1975 and then her RN degree in 1991. Working as an LPN and RN, Pam has had many experiences with conflict resolution, surrounding issues of different levels of education and roles.
Nursing, in many aspects of caring for people, as well as assistant manager of a dialysis unit has offered opportunities to use skills for mentoring, such as: teaching, collaborating with co-workers, patients, families, ancillary staff and communication. Most recently, she is has been providing bedside nursing at a local Children's Hospital.
Pam Bowers, RN is a consultant and nurse peer coach with VITAL WorkLife, a national behavioral consulting company with providers in every major city and wide-ranging expertise in every aspect of behavioral health. For over 30 years, we have offered industry leading Employee Assistance Programs, specialized support, training and consulting for a wide variety of industries. We also have deep experience in healthcare, especially assisting physicians and providers in dealing with the challenges facing their profession. This approach of helping employees and their families, while also guiding teams, builds healthy sustainable behaviors and productive organizations.