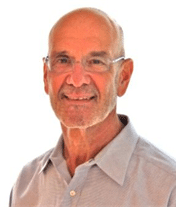 Fred Tobis, MD, FACC, is a principal of an executive coaching and consulting practice focusing on physician leadership and physician engagement in implementing innovative approaches in healthcare.
Prior to that he practiced for 30 years as a cardiologist, 15 years of which he was medical director of cardiology for a hospital in the Seattle area. Dr. Tobis is a member of the American College of Physician Executives and the American College of Healthcare Executives.
A fellow of the American College of Cardiology, he completed his residency in internal medicine at the Medical College of Pennsylvania and his fellowship in cardiovascular disease at the University of Washington. Dr. Tobis is a Certified Physician Development Coach™ and a member of the Association of Physician Speakers, Experts and Consultants. He is the author of the book "The Healthcare Crisis: The Urgent Need for Physician Leadership."
Dr. Tobis is a physician consultant and member of the Advisory Team for VITAL WorkLife, Inc. a national behavioral consulting company with providers in every major city and wide-ranging expertise in every aspect of behavioral health. VITAL WorkLife is the only company today providing healthcare organizations and practitioners easy access to the help they need. Dedicated teams of experienced medical and behavioral health professionals understand the unique needs of doctors and their families, and deliver the services needed to help overcome work and life challenges.