Why become a VITAL WorkLife Consultant?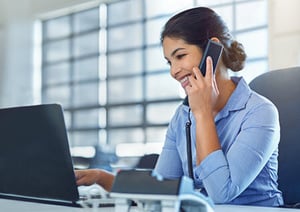 At VITAL WorkLife, we have committed to provide the best solutions for our clients and to help organizations, teams and individuals to be their best. We use the best in marketing and operational excellence to ensure not only our clients—but also the consultant network with whom we work—are supported and valued.
An enormous advantage of working with VITAL WorkLife is we don't make people jump through hoops to get an appointment. On the first request for help, we "warm transfer" clients to a selected consultant or counselor for appointment scheduling. This friendly hand-off allows you to get right to work helping clients resolve whatever issue they called about without first having to deal with any frustration about how they were treated by their EAP provider. Additionally, we've succeeded in limiting the paperwork for consultants to complete.
How to Join Our Consultant Network
To become a VITAL WorkLife Consultant, please complete the steps detailed below. Once approved, you are eligible to receive referrals from us in any geographic or specialization area where we need help. You'll also receive access to the Consultant Website with tools, resources, professional development and training opportunities to make assisting VITAL WorkLife clients easier and more productive.
Information We Need From You
If you are interested in becoming an EAP Consultant, Physician Consultant or if you provide other services you feel would be an asset to VITALWorkLife, please contact us online by filling out this form or clicking the button below.
Or, if you are a current consultant and need to contact us, you can do so here. Contact us at 800.383.1908 at any time if you have questions.