Physicians and Providers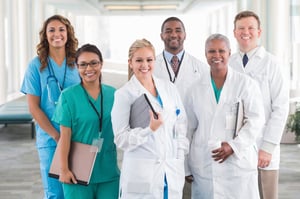 There has been a lot of attention on physician well being and the impact of stress and burnout. According to the Physician Stress and Burnout Survey Report, a national survey of over 2,000 physicians, stress and burnout is increasing. Almost 66% of respondents say they are more stressed than in 2011, 88% moderately to severely stressed and over 46% specified severely stressed.
The reality is this increased stress impacts both the professional and personal lives of physicians and providers.
We help Physicians and Providers with Proactive & Preventive Solutions
Our comprehensive suite of solutions designed specifically for physicians, helps mitigate the effects of stress and burnout and allows for better work/life integration. Our proactive and preventive solutions for physicians include:
To learn more about our solutions for healthcare organizations and physicians, download our Solutions Guide, contact us online or at 877.731.3949.