Consultants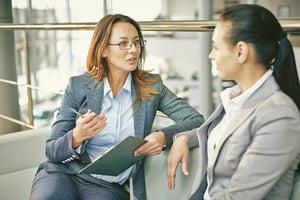 At VITAL WorkLife, we have committed to provide the best solutions for our clients and to help organizations, teams and individuals to be their best. We use the best in marketing and operational excellence to ensure not only our clients—but also the network of consultants with whom we work—are supported and valued.
All VITAL WorkLife consultants are licensed mental health professionals who meet the standards of practice and code of ethics of their applicable state licensing board or authorities. VITAL WorkLife performs a credentialing process and regular re-credentialing to ensure our consultants meet our high standards of care for our clients.
Currently a VITAL WorkLife Consultant?
Consultant Website
Log in to the Consultant Website to access tools, resources, professional development and training opportunities just for you.
Electronic Payments
VITAL WorkLife is transitioning to electronic payments and will no longer be issuing paper checks. Please complete the ACH Form and follow the instructions to return it to VITAL WorkLife at your earliest convenience to avoid any disruptions in reimbursement.
Interested in joining our network of consultants?