Individuals and Families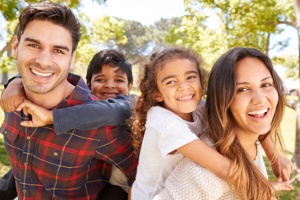 We help individuals and families build healthy behaviors, supported by experienced behavioral health counselors, consultants and peer coaches. We provide comprehensive solutions for hundreds of thousands of members—wherever they work, live or travel. VITAL WorkLife offers a wide variety of integrated resources designed to help you improve your overall well being, be more productive at work and at home and confront life's challenges.
Visit our COVID-19 Resource page for a dynamic dashboard of resources to support you and your family members as we deal with these new and unprecedented stressors.
Your Member Benefits from VITAL WorkLife are:
Free to you and your family members
Confidential—your employer doesn't know who, when or why anyone uses the benefit
Available anytime—live phone support is available anytime, day or night
Supportive counseling and coaching are at the core of all the services we offer. We help members deal with everything from marital and relationship issues to depression, stress, anxiety, anger and grief, as well as parenting challenges and concerns and more—whether you want to talk with us face-to-face or by phone.
Member Benefits
All of our subscription solutions include the following benefits—log on to your member website to see your specific benefits.
Unlimited phone consultations anytime, day or night
Contact us anytime, to speak with a master's level counselor.
Face-to-face counseling sessions
Available for you and your family members from our national network of counselors.
Legal Services
Free legal advice over the phone, generally within one business day. Most people do not want or need to retain an attorney; get the advice you need now. In-person referrals are also available to those who may need to retain an attorney. Get started with a free half-hour consultation with a local attorney.
Financial Consulting Services
Unlimited, free and confidential phone consultation with one of our financial counselors can help you find possible causes and solutions to your financial problems. There are many options to consider regarding how to best address financial questions and concerns or manage your debt.
Identity theft prevention and support
A comprehensive identity theft packet is available on request. The contents include information on preventing identity theft as well as the excellent 68-page brochure from the Federal Trade Commission, Taking Charge: What to Do If Your Identity Is Stolen.
Online Resources
Insights: Hundreds of articles on a wide range of health and well being topics are available anytime.
Member Website: Your member website is an online portal allowing you to access detailed benefit information and a wealth of online resources.
Online Work & Life resources: A comprehensive library of support topics including parenting, wellness, career development, consumer tips and more. Click on topics on your member homepage to begin exploring this library of informative articles, assessments, audio files, calculators, checklists and resource links.
Online Seminars: On-demand learning on a wide range of topics; browse topics by selecting Online Seminars on your member homepage.
eLearning Courses: On-demand training on many topics. These eLearning Courses can be completed in 15-20 minutes, include a visual presentation, brief online quiz and a printable certificate of completion. Available by clicking the plus sign in the eLearning box on your member homepage.

Online Legal & Financial Resources: Unlimited access to a wealth of financial and legal resources on your member website. You'll find tip sheets, calculators, handbooks, online seminars, worksheets, checklists, legal forms and more. Just click the Legal/Financial link under Centers, on the side of your member homepage, to begin exploring resources.
Not a member?
Learn more about our solutions to help individuals and their families through our Employee Assistance Programs and other organizational solutions or our unique solutions for physicians, providers and healthcare organizations.
Talk to someone directly about our solutions by calling us at 800.383.1908 or click the button below.