Barbara Hove, LICSW, CEAP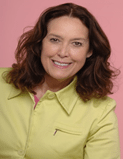 Barbara has provided Employee Assistance Program (EAP) services throughout her
professional career in both private and public sectors. Working with individuals and
groups, she has seen the effects of job stressors and the success of intervention within
the workplace.
She currently provides on site critical incident stress debriefings, conflict resolution
with work groups, and grief and loss consultation. Because of her past experience working
in medical systems, she works closely with physicians, medical residents and interdisciplinary
teams. She continues to provide consultation to companies and corporations in the Minneapolis and St. Paul, Minnesota metro areas and nationally.
Barbara is a member of the Minnesota Employee Assistance Program Administrators and Counselors (MEAPAC) and Employee Assistance Professionals Association (EAPA).
Barbara Hove is a consultant with VITAL WorkLife, a national behavioral consulting company with providers in every major city and wide-ranging expertise in every aspect of behavioral health. For over 30 years, we have offered industry leading Employee Assistance Programs, specialized support, training and consulting for a wide variety of industries. We also have deep experience in healthcare, especially assisting physicians and providers in dealing with the challenges facing their profession. This approach of helping employees and their families, while also guiding teams, builds healthy sustainable behaviors and productive organizations.