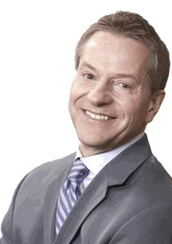 Professor of Organization Learning & Development, Antioch University, PhD Program in Leadership & Change – LA, Santa Barbara, Seattle, Keene, Yellow Springs
Fellow, Executive Education, University of Minnesota
Distinguished Visiting Professor, University of Auckland
Mitchell Kusy, PhD, a consultant with VITAL WorkLife, has 25 years of experience in organization development, culture change methods and leadership development with a healthcare specialization. Mitch served on the Board of Directors for the American Society for Training & Development, Southern Minnesota Chapter. In 2005, he received the international honor of being selected a Fulbright Scholar organization development and received the prestigious award Minnesota Organization Development Practitioner of the Year in 1998.
Previous to Antioch University, Mitch was a professor in the master's and doctoral programs in organization development, University of St. Thomas, Minneapolis, where he taught for 17 years. Before this, Mitch directed leadership development area at American Express Financial Advisors. Previously, he managed organization development & employee relations for HealthPartners.
An alumnus of Providence College, he holds two Master's degrees; Psychiatric Social Work (University of Wisconsin) and Industrial Relations (University of Minnesota) and a Doctorate in Organization Development (University of Minnesota). He received the Outstanding Researcher of the Year, 1987 from the International Society for Performance Improvement.
His latest research is on strategies to facilitate culture change and create systems of respectful engagement and workplace civility to impact the "double" bottom-line: human and financial. He has published hundreds of articles and five books, most recently:
Allen, S., & Kusy, M. (2011). The little book of leadership: 50 tips to accelerate leader potential in others. Lafayette, CO: Moonlight Publishing, LLC.
Kusy, M., & Holloway, E. (2009). Toxic workplace! Managing toxic personalities and their systems of power. San Francisco: Jossey-Bass.
Dr. Kusy is a physician consultant and member of the Advisory Team for VITAL WorkLife, a national behavioral consulting company with providers in every major city and wide-ranging expertise in every aspect of behavioral health. VITAL WorkLife is the only company today providing healthcare organizations and practitioners easy access to the help they need. Dedicated teams of experienced medical and behavioral health professionals understand the unique needs of doctors and their families, and deliver the services needed to help overcome work and life challenges. He resides in San Francisco, California.