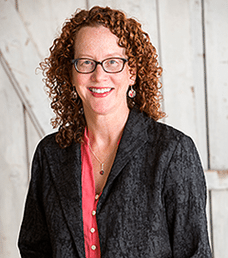 Dr. Dawn Ellison is a physician consultant, Peer Coach and member of the Advisory Team for VITAL WorkLife. Dr. Ellison draws from her 26 years of Emergency Medicine practice leading teams in critical situations and finessing outstanding care for patients in a complex medical climate to help healthcare providers and executives lead thoughtfully, transparently and deliberately. As a former medical director herself, she is familiar with the tensions held as a nimble leader. Dr. Ellison served as a Crucial Conversations instructor with Mayo Health Systems and holds a CPC certificate from the College of Executive Coaching. She spent her 2006-2007 Bush Medical Fellowship learning to build collaborative medical cultures.
Dr. Ellison is the president and founder of Influencing Healthcare, LLC (IHC), a successful consulting business, coaching emerging leaders and providers on achieving work/life balance, working in a quickly changing healthcare climate, improving communication and teamwork in the workplace. IHC also partners with community members and health and wellness professionals to connect stakeholders who want optimal health outcomes. These thoughtfully designed gatherings result in innovations leading to optimal health for individuals, healthcare organizations and communities.
Dr. Ellison is dedicated to improving communications and leadership with the goal of building healthy collaborations. She helps providers connect with their patients and partner with them for improved health. Dr. Ellison helps build teams of workers who can make committed, accountable decisions. She helps providers build capacity in others, enhance collaborative skills and become the leaders that will influence the future.
Dr. Ellison resides in Stillwater, Minnesota.