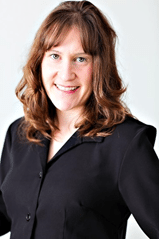 Michelle Mudge-Riley, DO, MHA is a physician consultant and member of the Advisory Team for VITAL WorkLife. She is a physician mentor and peer coach. Dr. Mudge-Riley has spent the past 10 years assisting physicians with career strategy, leadership development, change management and organizational engagement and resulting in 0-40% increases in physician productivity and satisfaction for the clients. Dr. Mudge-Riley was called the "Doctor's Doctor" in a 2010 book due to her success. She received her medical degree from Des Moines University Osteopathic Medical School and her Masters Degree in Health Administration from Virginia Commonwealth University.
Dr. Mudge-Riley founded a consulting company called Physicians Helping Physicians in 2009 while serving as Director of Medical Management and Wellness for a brokerage firm. This enabled her to merge her passions of engaging doctors and engaging patients as she worked to optimize population health management. She has formed strategic alliances with a number of organizations to help them with strategy and tactics on engaging physicians in the era of health reform. She also does population health consulting with a focus on wellness. On each project, her goal is to help organizations with cost efficiencies and quality of care while improving organizational health (morale, engagement, retention and productivity) through compliance plans and integration of business and clinical data.
Dr. Mudge-Riley is passionate about empowering and assisting her colleagues to use the health care landscape as an opportunity to reinvent themselves and break out of traditional clinical and management stereotypical roles. Through peer-to-peer coaching using emotional intelligence techniques and education, she helps physicians with burnout mitigation and to get reinvigorated and find fulfillment in their careers within healthcare.
Dr. Mudge-Riley has conducted seminars and spoken on topics related to change management, career transition, motivation, physician burnout mitigation, wellness and health education at Medical Group Management Association (MGMA) and American College of Physician Executives (ACPE) annual conferences. She has also been published in a variety of books and journals including Physicians Practice Magazine, ConsultantLive, The Physician Executive Journal, MGMA Connection and The D.O.
Dr. Mudge-Riley is an avid runner and biker. She ran several 3-hour marathons in Virginia, placing in the top awards categories and recently completed her first Texas marathon.