VITAL WorkLife Gives Back to the Community
VITAL WorkLife is proud to support the communities where we live and work. As part of this ongoing commitment, we focus our support in the areas of health and well being programs and activities. The intent of our efforts is to give back and support our clients' local, regional or global health and well being programs and to encourage our employees to also share in these activities. VITAL WorkLife recognizes participating in these activities enriches the lives of our clients and employees, as well as supports their interests.
Researchers have confirmed volunteering is good for others AND good for you, and has health benefits such as reducing stress and increasing your longevity. Our Corporate Responsibility centers around efforts to assist, support and sponsor.
Charitable Contributions for Clients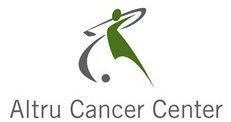 To assist in our clients' efforts, VITAL WorkLife will focus participation on corporate donations and sponsorship. Clients may request support via their Account Executive, and requests. Support is available based on financial strength and may vary from year to year. In 2018, VITAL WorkLife was a sponsor of the Altru Cancer Center Golf Tournament supporting Filling the Gap and Caring for Kids. In 2017, VITAL WorkLife employees donated school supplies and helped fill 1076+ backpacks for Resource Kids.
Matching Employee Charitable Contributions
To support employee interests and efforts to support the communities where we live and work, VITAL WorkLife offers company match of employee contributions. Regular, full time employees who contribute at least $25 to an eligible organization (political or religious organizations not eligible) will have their gift matched dollar-for-dollar.
Employer Sponsored Volunteer Time Off
We are proud to sponsor employees volunteering in community programs that promote health and well being. VITAL WorkLife encourages employees to volunteer and pays each employee up to eight hours per year for time away from work to volunteer. Requests, including the organization's purpose, need to be consistent with the values of overall, holistic well being.
Employees Volunteer

Quiet Oaks Hospice House is a residential home for those facing terminal illness, providing comfort and support for residents and their families for physical, emotional and spiritual needs. All VITAL WorkLife employees, plus a few extra family members, worked together in the kitchen and gardens on a workday this summer to help at Quiet Oaks. You too can volunteer, click to learn more about volunteer opportunities.
And, in honor of Giving Tuesday 2016, VITAL WorkLife also donated to this worthy, home-like hospice house.
Programs We Have Supported
We encourage our clients and employees to take pictures of the program or activity they are supporting so we can share these on our website. Submitting photos grants permission for use. Email photos to news@VITALWorkLife.com.