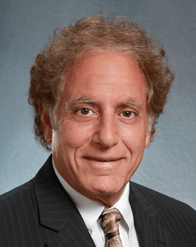 Dr. Alan Rosenstein is a physician consultant and member of the Advisory Team for VITAL WorkLife. Dr. Rosenstein is currently a practicing Internist in and a consultant in healthcare management. Previously he served as Medical Director of Clinical Effectiveness and Care Management at ValleyCare Hospital in Pleasanton, California, Vice President and Medical Director for VHA West Coast, VP of Clinical Informatics for McKesson-HBOC, Director of Medical Resource Management, Manager of Outcome Measurement and Chairman of Case Management at California Pacific Medical Center in San Francisco. Known as the "Disruptive Behavior Specialist," you can visit Dr. Rosenstein's website, physiciandisruptivebehavior.com, for more information.
Dr. Rosenstein has over 150 publications and extensive national and international lecture and consultation experience in the areas of care management, performance improvement, patient safety, nurse-physician relationships, disruptive behaviors, communication efficiency, physician stress and burnout, and cultural and behavioral factors affecting patient/staff satisfaction and clinical performance.
After more than a decade researching the problem of disruptive physicians, advocating for industry standards and developing intervention strategies for addressing the problem, Rosenstein co-authored in 2006 a landmark study of disruptive physician behavior that helped spur healthcare to action. Soon after, the Joint Commission for Accreditation of Healthcare Organizations (JCAHO) issued a Sentinel Alert on Disruptive Physicians effective January 1, 2009 requiring organizations to publish a code of conduct with a specific process for addressing disruptive physician behavior. He has been widely published and cited in major media. He has delivered numerous presentations and has been consulted nationally and internationally on a wide variety of healthcare issues including:
Disruptive physicians
Nurse-physician relationships
Outcomes analysis
Performance profiling
Physician leadership
Return on investment
Resource and case management
Quality & performance improvement
Dr. Rosenstein graduated from the University of Louisville School of Medicine, interned at Highland General Hospital in Oakland, California and did three years of residency in Internal Medicine at Mount Zion Hospital and Medical Center in San Francisco. He earned his MBA in Health Services Management at Golden Gate University, and currently resides in San Francisco.