Our experience with thousands of healthcare organizations and physicians has resulted in a proven Physician Intervention process and variety of effective tools to support the referring organization and physician to address behavioral concerns. We work closely with both the organization and the physician, for up to a year, to help support and also hold the physician accountable for sustainable behavior change.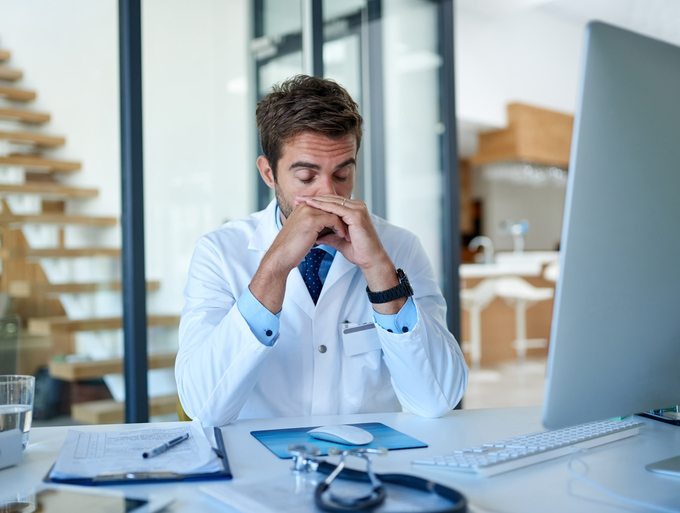 Our Physician Practice Lead and Senior Consultant, Liz Ferron, MSW, LICSW recently sat down with one of our Physician Peer Coaches, Ronald D. Groat, MD to share best practices and discuss:
Common factors contributing to physician performance or behavior concerns
How Healthcare leaders can support struggling physicians
How to approach a physician who has received complaints
How VITAL WorkLife helps organizations and physicians
Watch the Physician Intervention video to learn more.
Physician Intervention Process
Our four-phase protocol includes:
Organizational Consultation
Physician Assessment
Follow-Up and Monitoring of progress for up to a year
Transition, close and ongoing recommendations
Our goal is to help the organization retain a valued physician by effectively addressing problem behaviors at the earliest possible stages. This program is not typically voluntary for the physician.
To learn more, download a copy of our Physicians Intervention Factsheet below.

If you have any questions or would like to speak with one of our representatives about one of your physicians, contact us or call us at 877.731.3949.